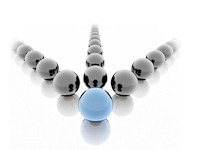 Clean Energy can provide an extensive range of services in the development of new low carbon technologies for heat / power / CHP production by utilising solid biofuels or waste recovered fuels.
In the field of technical consulting services the company has considerable experience in the following tasks:
---
Feasibility Studies
Clean Energy can provide an integrated range of services during the initial project development period covering most demands of a potential investor.
---
Technical specifications, procurement
Based on the considerable experience of Clean Energy's personnel in project development and the design and engineering of thermal plants, Clean Energy may provide Owner's Engineer services for new biomass projects from small to medium and industrial scale.
---
Permission procedure
Clean Energy may carry out all required preparation work for the licensing procedure of a new energy project including among others…
---
Services in the frame of the EU Emissions Trading Scheme (ETS)
Clean Energy provides consultation on contracts and policy issues concerning the EU ETS.
---
Other studies
Clean Energy has also experience in the development of specific market studies tailored to customers' demands.
---