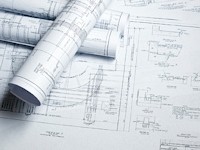 Clean Energy can provide an extensive range of services in the development of new low carbon technologies for heat / power / CHP production.
In the field of engineering services the company has considerable experience in the following tasks, which are applicable as well in new build as in retrofit projects.
---
Basic engineering design and optimization in thermal plants
Clean Energy's engineering team has considerable experience in the calculation of the main equipment and balance of plant of thermal installations. State of the art thermal cycle calculation tools are used for this task.
---
Analysis and characterisation of solid fuels and ash
Clean Energy through its collaboration with the partner Institute CERTH /CPERI offers a complete range of fuel characterization of solid biofuels and refuse-derived fuels based on the latest European standards arising from Technical Committees CEN 335 and CEN 343 respectively.
---
Industrial measurements
Clean Energy may provide through its partner collaboration a broad range of measurements services in the industrial scale including
---